INCOMING REQUESTS
Estimate and booking requests for types of holiday accommodation directly on the user's interface.
With the FastReplyCRO® form it is possible to receive estimate requests bookings for hotels, residences and Bed & Breakfasts directly on the user's interface.
This is possible thanks to the interconnection with many tourist portals. It is also possible to integrate the FastReplyCRO® form on the website or on a specific landing page of your specific type of holiday accommodation.
This innovation allows you to receive all the availability requests in a single application: generic requests, requests sent to various types of holiday accommodation, direct requests.
The potentiality of this implementation is to be found also in the way the incoming request has been made up. The information inserted by the potential client in the FastReplyCRO® form or the contact module of the tourist portal will automatically fill in the offer fields to be sent, thus limiting the mistakes as well as the response time.
With one single receiving channel to be used by the hotel, and thanks to the automatic composition of the information, checking and managing the incoming requests will become simpler and faster. Answering all the incoming requests briefly will enable you to increase the bookings even more.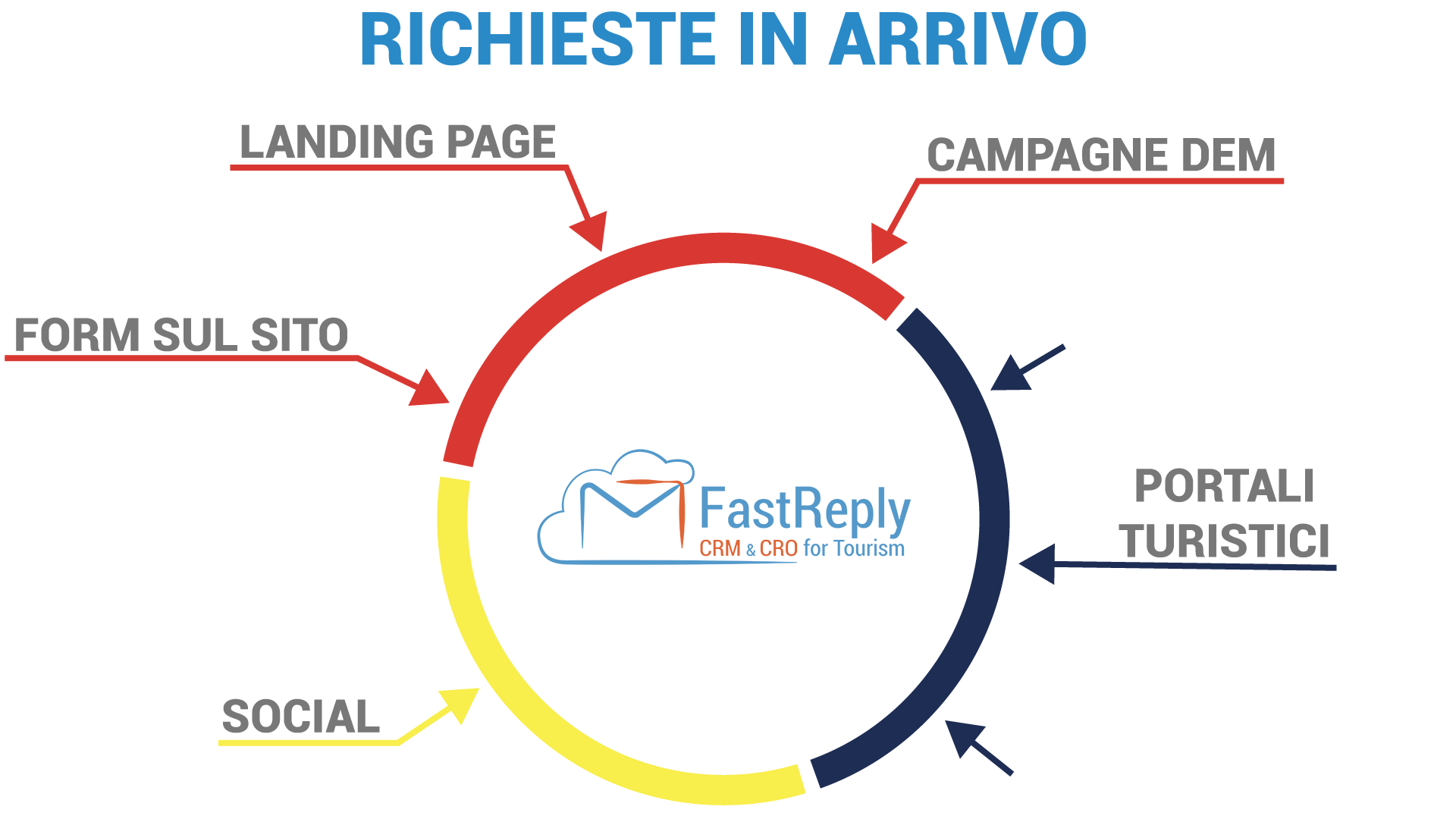 Interconnected tourist portals







The link between FastReplyCRO® and your tourist promotion portal permits apartments, hotels, residences, B&Bs and your clients to receive both the generic and direct requests from your portal directly on the FastReplyCRO® interface. This way your clients will be able to take full advantage of the requests provided by your service and feel as more efficient the contribution of the portal as regards bookings.