Software when you wish to create your own menu for your restaurant in a personal way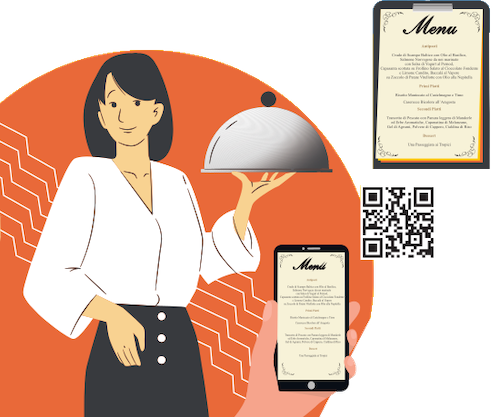 FastReplyMenu is the latest software in the FastReply suite that enables you to create your own menu for your restaurant, sandwich bar, bar, tavern in a simple and quick way.
It has been built up to meet all the requirements of those who own or run one or more restaurants or often need to modify their menu.
The software allows you add or change the language of your menu, even when it is among the most common, starting from the list of ingredients used in your dishes, any allergens, and even if you have gluten free dishes, vegetarian or vegan.
You can also create an à la carte menu or a fixed price one.
FastReplyMenu even enables you to create the graphical layout of your menu, as well as the letters and font of your choice.
With FastReplyMenu you can also choose the days when a certain dish on your menu can be ordered by any of your clients, and your clients can view it on their smartphone just by photographing the QR Code.
FastReplyMenu is interfaced with the CRM so it allows you to run more than one restaurant on a single platform and share all the information in the different areas of your restaurant.