FastReplyCRM® gives clients the chance to support their check-in digitally via the digital collection of the data they have partially compiled
The FastReply® digital check-in makes both the welcoming of clients as well as their registration process much simpler and hence also safer.
FastCheck-in enables you to send your clients an email that includes the link with the registration form where their personal data is also requested.
From the comfort of his own home, even before the client's actual arrival at the holiday accommodation chosen , he will be able to fill in the necessary form containing his personal data as well as that of any family members or friends included in the booking.
The data requested is needed not only for the registration at the type of holiday accommodation chosen but also for public safety reasons.
With FastCheck-in you can also download a pre-compiled file in text format (txt extension) that contains all the information concerning the guests housed at the the accommodation, which can then be transmitted directly to the Alloggiati Web portal.
Guests will be able to check-in at the Hotel quickly and safely as soon as they arrive. Fundamental in the present, perfect in the future!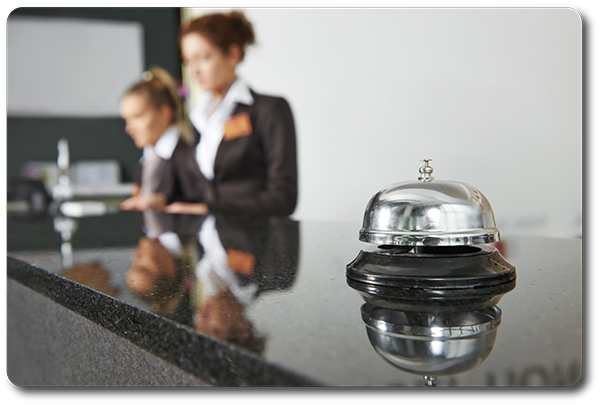 It will take clients less time to check in.
Welcoming guests will also require less time.
As specified by Covid-19 regulations there will be no need for guests to crowd up when they arrive at the reception.
Better safety measures both for clients as well as Hotel staff.
Less risk of errors if guests do their own checking in.