AUTOMATIC SENDING
Improve your relationship and satisfaction with your guests
The FastReplyCRM® automatic sending system is a very useful method that enables you to improve your relationship with your guests and ensure they have faith in you.
The system enables you to remain constantly in contact with your guests and at the same time trigger off a completely automatic series of actions while you save time and energy.
This procedure is fast and efficient and is based on the creation of rules that allows you to send your emails as soon as you receive a booking.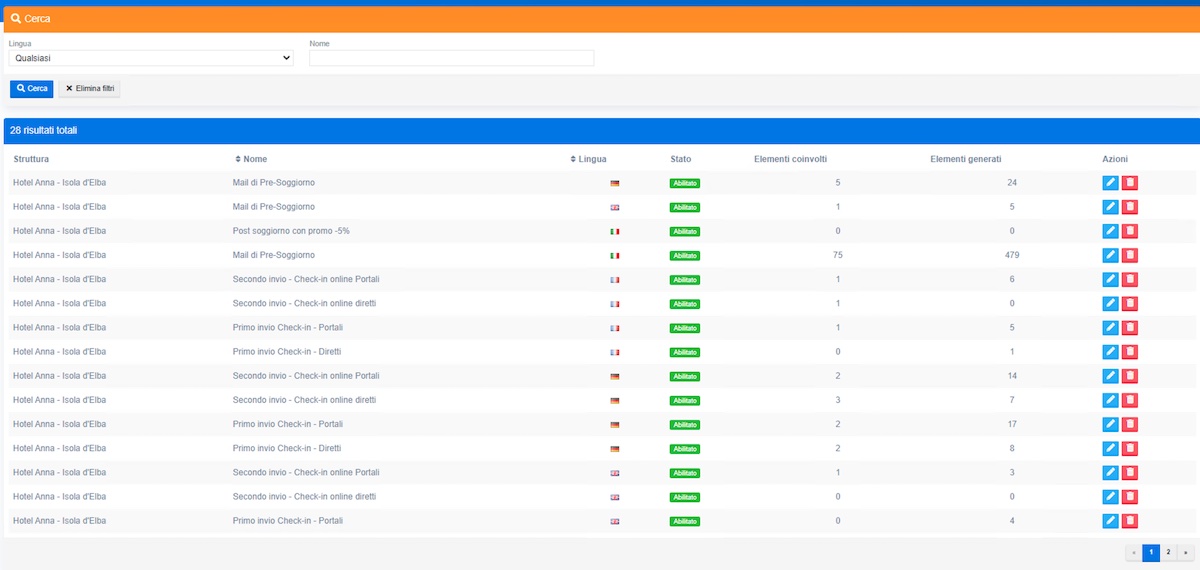 If you wish you can create different sending rules depending on the booking requests you have received: type of booking, number of nights of stay, booking channels, booking value, choice of room and much more.
Thanks to these rules a precise number of bookings will be selected on the basis of which the email will then be sent.
By using the automatic sending system you are able to send a
pre stay or post stay email
, offer
up sell and cross sell services
, provide important information concerning the planning of a journey, all of which contributes to a better
guest-hotel owner relationship
and ensures guests will be entirely satisfied.
With this system you can also send guests the Fastcheck-in link.
Example
Imagine you wish to send a pre stay email with details concerning conventions, how to get to the hotel, or the calendar of events.
We will have to choose:
1st rule – Booking condition not the same as Cancelled
In this way we will tell the system to select all the valid bookings.
Further on all we will need to do is choose the type of booking requested, for example a pre stay email already sent, choose the template previously created, 2 days prior to the guest's arrival.
In this way, the system will send an automatic pre stay email two days before the guest arrives at the hotel.