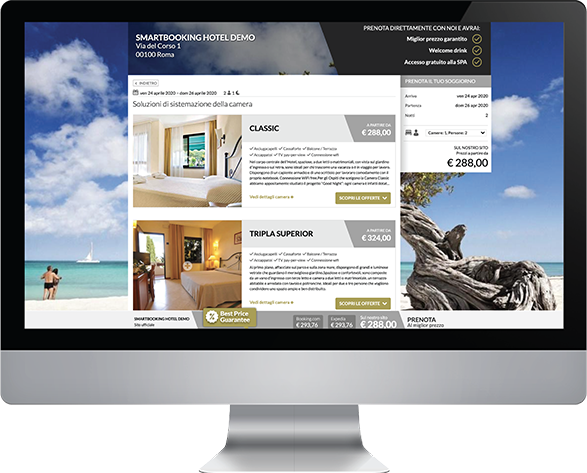 Booking Engine
---
Smartbooking is a booking engine for hotels and residences that can be perfectly integrated with your web site. Its new graphic interface enables you to increase the direct bookings.
It is simple to use and is interfaced with other meta searches like Trivago, Google Hotel Price Ads and Tripadvisor and is optimized for every device.
Try the SmartBooking demo

Increase the sales on your web site

Manage payments in a safe and PCI DSS certified environment

Responsive front end that can be adapted to every device

Multilingual and multicurrency system

Easy integration on your web site
Zero commission to the OLTA (On Line Travel Agency)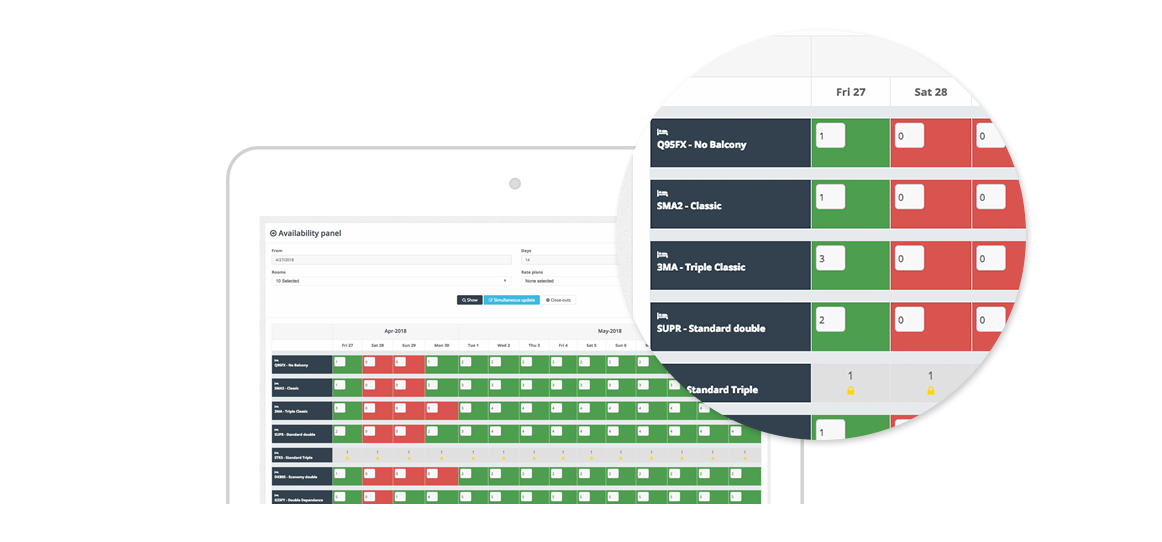 Flexibility when managing your prices, and you can also insert price lists per person, per unit, per guests.
Flexible managing of your policies: you can create more conditions for booking and when managing % a cancellation , either at a fixed rate or based on the number of nights.
Managing the offers: Promotion codes, special offers, discounts, last minute and managing clients with whom you have a agreement.
It is perfectly integrated with Fastreply®.
Price comparison module with the major booking portals and best price.
Multilingual and multicurrency so as to entice clients from all over the world.
Multihotel system that can be adapted to small groups and chains of hotels.
You can personalize it: Easy to integrate, you can personalize it according to the web site of your type of holiday accommodation.
Price and best price comparison.
Reserved area for clients: Area where the client may insert any personal information and manage his bookings directly on front-end.
It can be integrated with all the major PMS as well as other Channel Managers through API XML.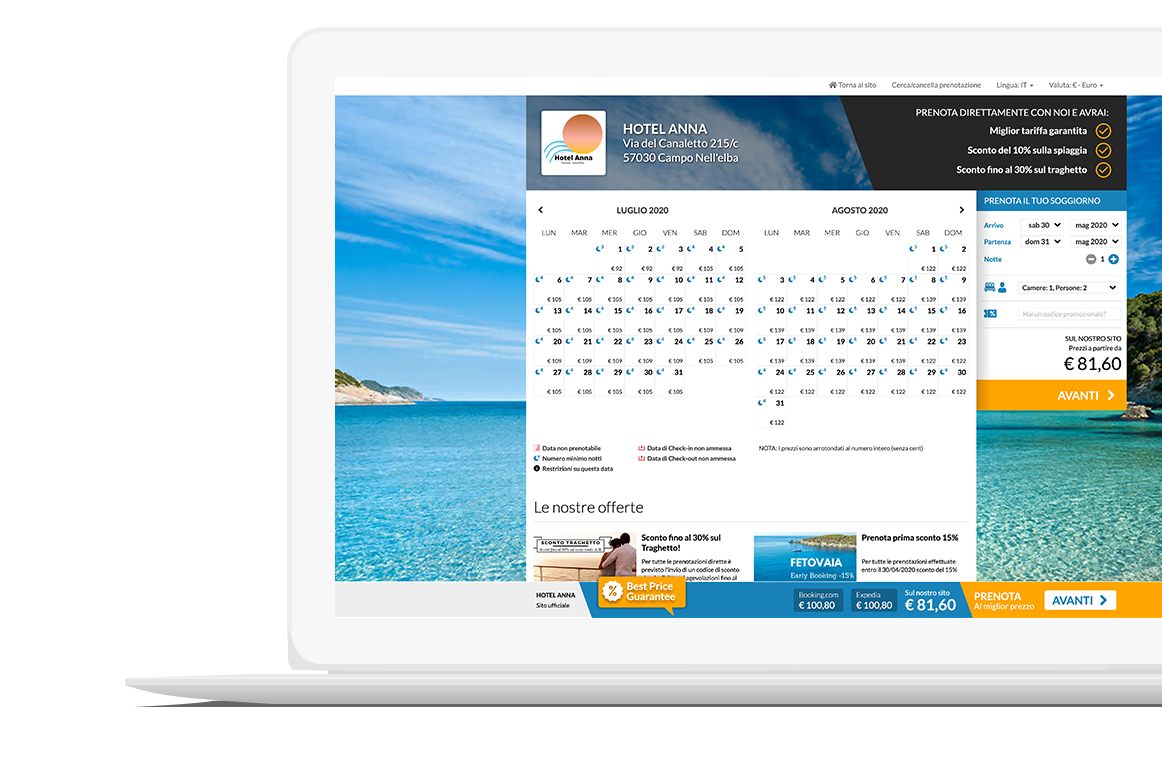 Other characteristics
Integration with gateway of immediate payment (Syspay, Paypal).
CSS integrated with a specific graphic studio.
Marketing module with communication to clients concerning last available rooms and last bookings received.
Prices can be booked without using a credit card.
Conditions and services included
Contract of yearly service.
Booking hosting.
Initial training on how to use the system.
Technical assistance for the entire period of service.
Advantages
A very functional sales instrument.
You can fill every room with no commission.
Professional assistance for the entire period of the contract.